About Barrie
Profile:

Lita Barrie is an L.A based, internationally published, award-winning art critic and cultural essayist. Born in New Zealand, Barrie gained two post-graduate degrees in philosophy ( First Class Honors, M.A and a 170 page, published thesis, " Kant's Analysis of Judgements of Beauty" , 1980) after undergraduate studies ( B.A – double major in English literature and philosophy) from Victoria University, Wellington; continuing her graduate studies in journalism  at Canterbury University, Christchurch.
Her art criticism is published in art museum monographs,  art gallery  catalogues, and university essay collections including: Barbara Kruger ( National Art Gallery New Zealand, 1988), Walters Gimblett Bambury ( Jonathan Jensen Gallery, New Zealand, 1992) Address and Undress ( Pasadena City College, California, 1993), Shared Techlines: video art from the Pacific Rim ( Artspace, New Zealand, 1993),  Andrew Drummond ( Jonathan Jensen Gallery, New Zealand,  1994), Jiri Cernicky ( Videus, Czechoslovakia, 2000), The Martha Project ( The Living Room, Los Angeles, 2001), Dennis Hollingsworth ( Andre Buchanan Galerie, Kohn, Chac Mool Gallery, Los Angeles, Tomio Koyama Gallery Tokyo, 2001), Lisa Adams ( CB1 Gallery, Los Angeles, 2013), Roland Reiss ( Cal State University, Fullerton,  California, 2014)and Astrid Preston ( Craig Krull Gallery, Santa Monica, 2017).
In New Zealand she was awarded four Queen Elizabeth 11 Arts Council grants and a Harkness grant for art criticism. In the mid 1980s she wrote a weekly art column for The New Zealand National Business Review and contributed to The Listener, Art New Zealand, Antic, AGMANZ, Sites and Landfall. Barrie re-located to Los Angeles in 1990, after six months in Europe viewing museums on a travel grant. She became the L.A correspondent for Artspace, a contributing editor for Artweek , contributorto Art Issues, Visions and co-editor/co-publisher of  Vernacular. In Los Angeles, she has taught at: Claremont Graduate University, Art Center, Otis School of Art and Design, Scripps Women's College, and California State University, Los Angeles.
Barrie currently writes art criticism ( reviews, essays, and interviews) featured in : Hyperallergic, ARTNOWLA, Art La-bas, HuffPost, art-agenda, art ltd,  Painter's Table blogroll via huffington Post Arts,  Artweek.LA, and Painter's Table.

Barrie was featured as one of  the six  "Toward  2000 Women "  in New Zealand( in North and South magazine, Aprl 1987.) Her feminist intervention in the canon of women's art is discussed in the  Encyclopaedia of New Zealand.
A selection of Barrie's published writing and website is held  in an archive in the New Zealand National Library, Te Puna Matauranga  Aotearoa.
The Encyclopaedia of New Zealand . From the chapter :  Criticism and the  Arts. Feminist perspectives:
In the 1970s the women's art movement challenged the status quo, supported by a journal, Spiral, first published in 1976. This approach was sharply attacked by Lita Barrie, who drew heavily on French feminist theory to dismiss the 'Chicago–Lippard school of "shared imagery" art which emphasises vaginal forms and menstruation.'2 Barrie thus echoed A. R. D. Fairburn's dismissal of women poets of the interwar period as 'the menstrual school'.3
Link: http://www.teara.govt.nz/en/criticism-and-the-arts/page-4
Recommendations:
Tony Green, art historian, Professor Emeritus, former Head of  Art History, Auckland University, New Zealand: "Lita Barrie was one of the few New Zealand intellectuals to engage with post-structural thought, especially French feminist writing. Her intervention, at a conference at the National Gallery, on male-dominated cultural attitudes was coupled with an assault on the current wave of the then dominant essentialist women artist's movement. This was outrageous to many — "the establishment" — and welcome to critics and intellectuals struggling to establish what they gained from critical French writers. I was there and saw and heard the reaction, some of it angry. It is good to see that her efforts have been recognised in a New Zealand Government Encyclopaedia article that otherwise dismisses as "opaque" or ignores as unimportant the important new tendency to which she belongs." ( 2016)
Martin Nakell, poet,  Professor of Creative Writing , Chapman University, California: "As an art critic, Lita Barrie writes art. Her essays are prose-poems. Her love of her quest for art of significance comes through as significance in her writing. Her interviews pursue the artist even more than the person. It is important to make art. For Lita, it is important to sustain a dialogue in writing with that art." ( 2013)
Timothy Steele, poet, Professor Emeritus, California State University, L.A :  " Ms. Barrie is deeply and sensitively intellectual. She has a broad background in the arts and a catholic range of literary reference. As anyone who has read her art critical essays and reviews will appreciate, she also has great curiosity and aesthetic taste. …I've always known I can discuss ideas with her and can count on her to respond learnedly to thoughts and questions about books, paintings, music, and film…..Ms. Barrie is, in short, an immensely civilized teacher and colleague." ( 2008)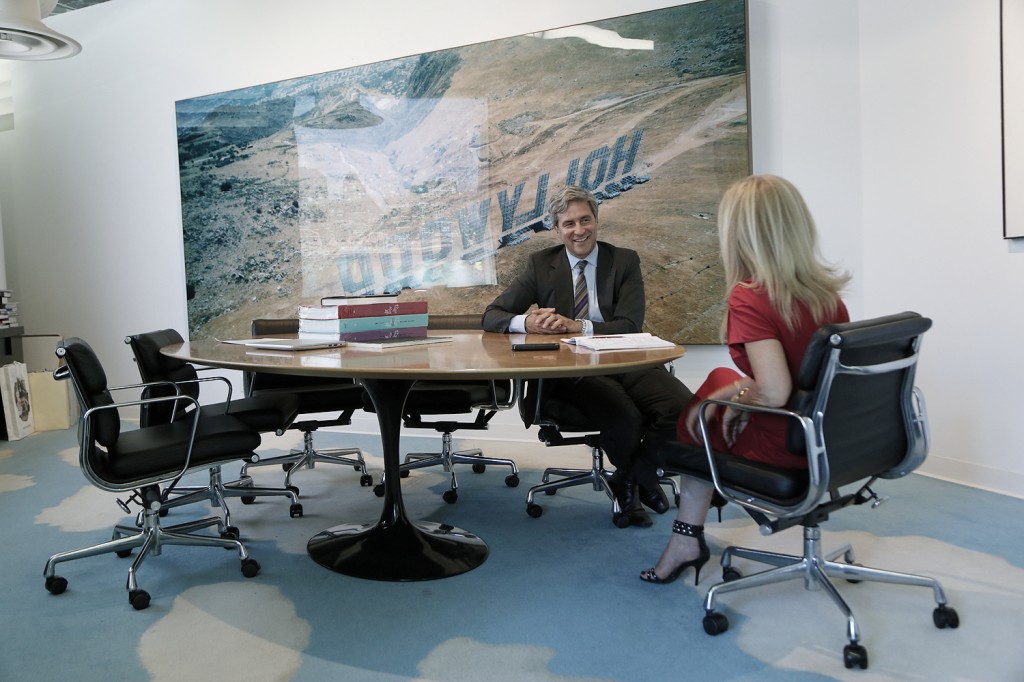 Interview with Michael Govan, LACMA Office
Bibliography:
" Criticism and the Arts. Feminist perspectives" New Zealand Encyclopaedia, publ by the N.Z Government, 2016
Jill Trevelyan, Peter McLeavey: And the Story of New Zealand Art, Te Papa Press, 2013
Justin Palon, "Art New Zealand turns 100″, Art New Zealand, Number 134, 2010
Alice Hutchison, " Allen Maddox: Systems of Disorder ( Scratching the Surface of the X-files), The X Isssue, Issue 15, 2002
Emma Bugden, "The McDougall's Post-Object Symposium", LOG 13, 2001
Suzanne Muchnic, "Vernacular Speaks for L.A Scene", Los Angeles Times, February 12, 1995: 51
Rosemary McLeod, "A Spat in the Artworld", North and South, August 1988:103
Rosemary McLeod, "Towards 2000 Women", North and South, April 1987.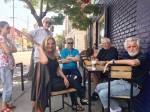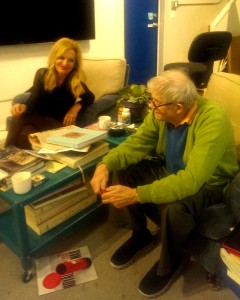 Online publications:Writer's blogs.
Links:
Art Now LA :http://artnowla.com/interviews/
ART La Bas: http://artla-bas.blogspot.com/2017/10/lita-barrie-pixelation-breathes-life.html?m=0
Hyperallergic : https://hyperallergic.com/author/lita-barrie/
Huffington Post http://www.huffingtonpost.com/lita-barrie/
Painters Table blog roll :http://painters-table.com/blog-roll/lita-barrie-huffington-post-arts
Artweek.LA: http://artweek.la/author/lita-barrie
Painter's Table  :http://www.painters-table.com/search/node/Lita%20Barrie
Print publications: National Library of New Zealand,Te Puna Matauranga O Aitearoa. Archive of selected earlier art writing. Link:
Selected newspaper art columns, art magazine reviews, national magazine feature articles  art catalogues – from the mid 1980s: Link: http://natlib.govt.nz/items?utf8=✓&text=lita+Barrie++
Selected  Catalogues, Monographs and Essay Collections:
Astrid Preston, Craig Krull Gallery, Santa Monica, 2017 http://artla-bas.blogspot.com/2017/10/lita-barrie-pixelation-breathes-life.html?m=0
Roland Reiss, Painting and Sculpture, Grand Central Press & Cal State University, Fullerton 2014 https://www.amazon.com/Roland-Reiss-Sculpture-Mike-McGee/dp/0935314903/ref=sr_1_1?s=books&ie=UTF8&qid=1473676317&sr=1-1&keywords=Roland+https://www.amazon.com/Roland-Reiss-Sculpture-Mike-McGee/dp/0935314903
Twin Visions: Jerome Witkin, Joel-Peter witkin, Jack Rutberg Fine Arts,Inc.  2014 http://www.artbook.com/9781880566190.html
Cernicky, Videus, Czechoslovakia, 2000: http://www.divus.cz/ru/eshop/product/umeni/1543/jiri-cernicky-videus.html
Dennis Hollingsworth, Chuck Mool Gallery, 2000 https://www.amazon.com/Dennis-Hollingsworth-artists-catalogue-David/dp/B004GHW4J8/ref=sr_1_1?s=books&ie=UTF8&qid=1473338515&sr=1-1&refinements=p_27%3ALita+Barrie
Walters, Gimblett, Bambury, Jonathan Jensen Gallery, New Zealand, 1992 https://www.amazon.com/Walters-Gimblett-Bambury-Essay-Barrie/dp/B00841XL8K/ref=sr_1_2?s=books&ie=UTF8&qid=1473676463&sr=1-2&refinements=p_
Andrew Drummond, Jonathan Jensen Gallery, New Zealand, 1994 http://isbnplus.com/0958327629
Shared Techlines: Video Art from the Pacific Rim, Artspace, Auckland, New Zealand. 1993 http://trove.nla.gov.au/work/30496665?selectedversion=NBD11047157
alter/image. Feminism and representation in New Zealand art 1973-1993. City Gallery,Wellington. Auckland City Gallery. 1993 http://citygallery.org.nz/content/alterimage-feminism-and-representation-nz
Now See Hear: Art, language and translation. Victoria University Press. Wellington, New Zealand. 1990 https://www.amazon.com/Now-See-Hear-Language-Translation/dp/086473096
Barbara Kruger, National Art Gallery, New Zealand, 1988: http://www.msu.edu/course/ha/452/litabarrie.html http://www.specificobject.com/objects/info.cfm?object_id=6153#.U3kGBly1y1I Jiri